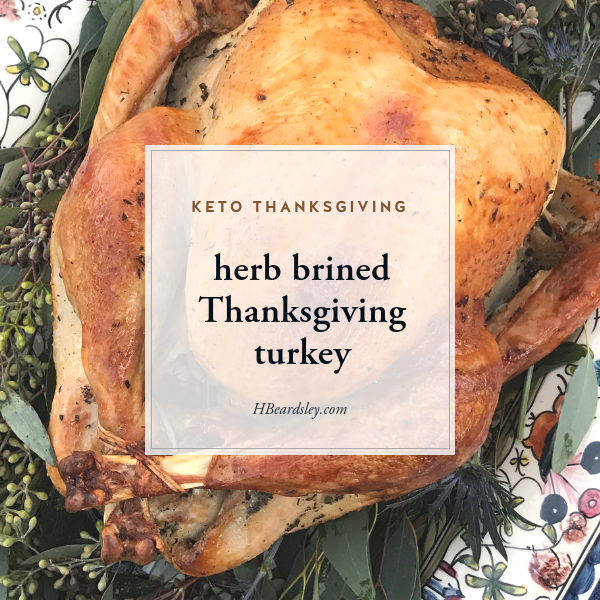 I've always made my Thanksgiving turkey with a dry brine and it turns out wonderfully juicy and delicious. This year I experimented with a fresh herb brine instead of using dried herbs and it was just as succulent but even more flavorful, despite the fact that my oven circuit board decided to fail during 3/4 of the way through cooking. (See the nice hotspot on the skin that happened whilst trying to finish cooking the bird on broil?) Turkey don't care – it STILL turned out amazing!
You're going to totally rock Thanksgiving with this fresh herb dry brine recipe. Many traditional dry brines add sugar, which is totally unnecessary for a succulent & flavorful turkey. The salt brine will help hold moisture in the turkey meat as it cooks, so I highly recommend using the high-quality coarse salt. My favorites are Redmond & Celtic coarse salt.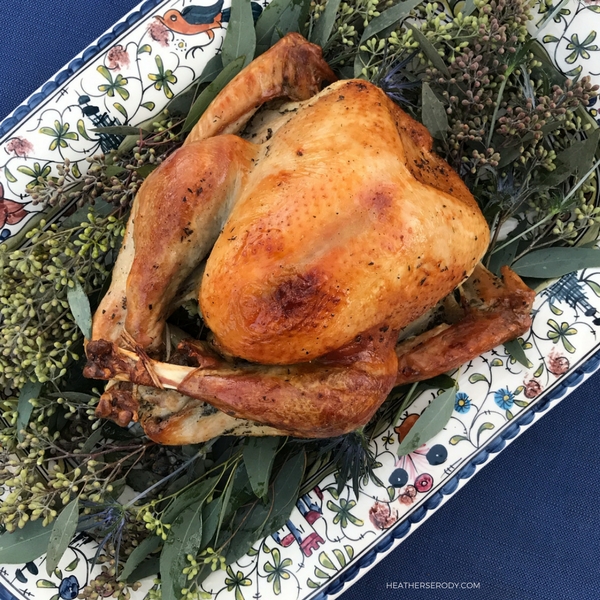 special things you'll need
I used to get so mad, but now I think it's hilarious that every single Thanksgiving someone wrecks my simple meat thermometer because it always gets put in the dishwasher. This is why I now use a digital one with an alert button that will notify you when the turkey is done. It's actually way better than constantly opening the oven door to keep checking if the turkey is done. You'll also need a roasting pan with a rack, a turkey brining bag, and turkey lifters. Shopping resources are below the recipe.
macros:
turkey breast with skin per 4 oz: 212 calories, 8 g fat, 0 g carbohydrates, 32 g protein
turkey leg with skin: per 4 oz: 236 calories, 11 g fat, 0 g carbohydrates, 32 g protein
shop the recipe
SaveSave
SaveSave
SaveSave
SaveSave
SaveSave