basil pesto sauce recipe
Ever since I broke up with pasta a few years ago; I've not been eating much basil pesto. I tend to exclusively associate the two together, (pasta + pesto) but that's just silly. Basil pesto is delicious served as a dressing or dip with almost any roasted vegetable you can think of or as a condiment to your lean protein. I especially love it drizzle on top of hard-boiled eggs for a protein-based mid-afternoon snack. It's naturally low carb and high fat, so it's a keto basic recipe that's great to have on hand. Use it in place of mayonnaise and you pretty much can't go wrong.
This recipe is great because it is all about ratios:
4 parts basil to 1 part pine nuts or pistachios, parmesan, & extra virgin olive oil
plus some minced garlic and sea salt to taste.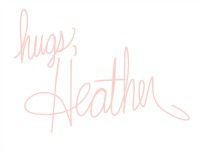 SaveSave
SaveSave
SaveSave