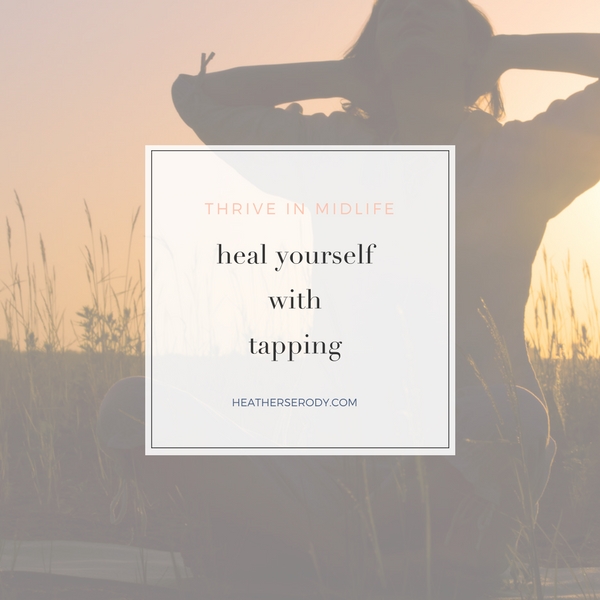 You can heal yourself with tapping. Tapping is a self-healing method that involves you literally tapping your fingers on meridian energy points on the hand, head, and torso while talking yourself through the point of distress, discomfort, anxiety or pain. By tapping on the energy points while talking yourself through your problem and the negative feelings you're having, you calm the body's autonomous nervous system from stressed to calm.
What's fascinating are the testimonials. Some folks find complete and total healing and transformation through Tapping for everything from stressful work issues to weight loss, to grief, to trauma and so on.
I appreciate and think there is inherent value to any activity that can unite body and mind and foster a more peaceful state. I also believe that we can absolutely heal ourselves by changing our energy. Why not do everything we can to find natural therapies that can work for us like yoga and meditation do? The technique really is very simple and straightforward. Watch this short video below and you can do it yourself in 5 minutes.
Have you tried tapping? I'd love to hear how it's working for you.
SaveSave