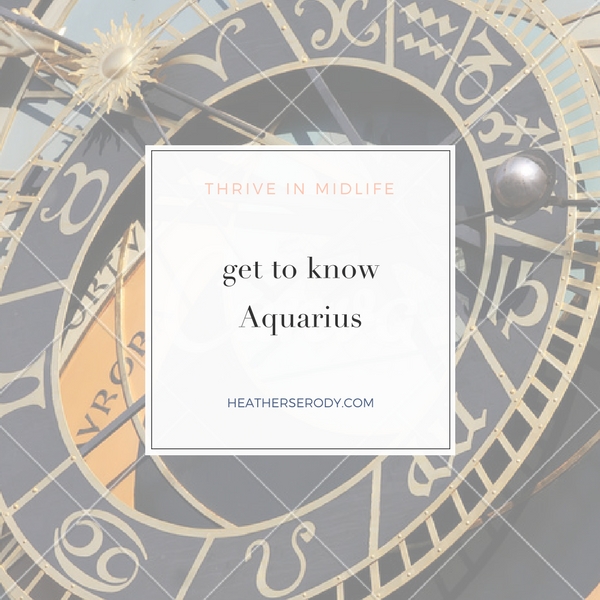 Get to know Aquarius
An Aquarian's most basic need is for independence. They cannot stand to be beholden to any external support, so they must cultivate a lifestyle that emphasizes their independence or they will be unhappy. Therefore, finding and committing to close relationships with others can be difficult, but once committed, they are very loyal. They possess a genuine need to be helpful and so are known to be constantly friendly; always willing to lend a helping hand. They operate according to logic and without excessive emotion. Behind their friendly exterior, Aquarians are fiercely private. Aquarians value originality and strive to be different and do their own thing. Expect an unpredictable and unconventional approach from an Aquarian.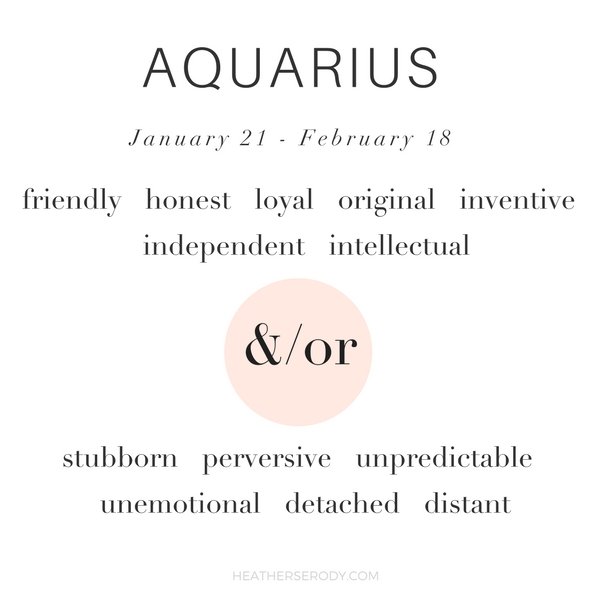 Positive Attributes:
Glamourous, friendly, humanitarian, honest, loyal, inquiring, original, positive, optimistic, inventive, independent, intellectual, logical,
Negative Attributes:
Private, intractable, stubborn, uncooperative, unpredictable, remote, deviant, unemotional
Aquarius is an AIR sign:
Air signs are smart thinkers with a penchant for abstract thinking like analyzing, synthesizing, and probing. Air Signs value communication and are quite empathetic. They are objective idealists who can cooperate to go out and make the world a better place.
Aquarius has a FIXED quality:
Fixed signs are able to dig in in order to achieve a goal. It's difficult for them to change, which gives them a reputation for being stubborn; but they are respected for their independence and sense of purpose.
Associations:
Aquamarine, Turquoise, aluminum, shin, ankles, circulation, orchids, fruit trees, sharp unusual flavors, apples, citrus, dried fruits, migratory birds.
Do you recognize these aspects in the aquarian in your life?
SaveSave
SaveSave
SaveSave