---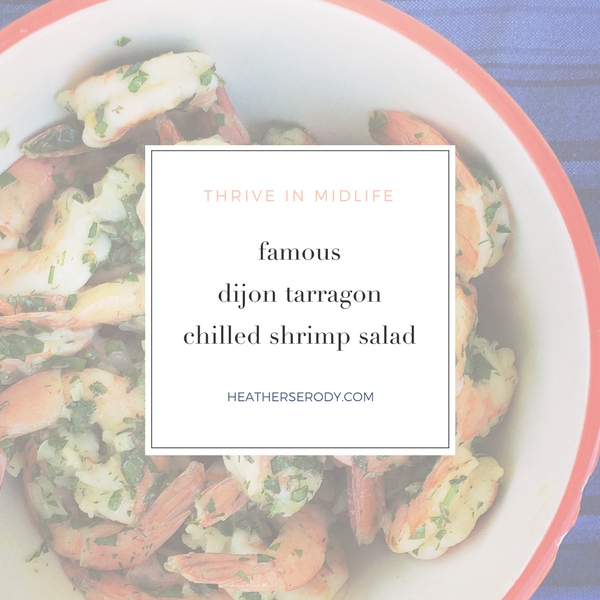 Besides being delicious, this dijon tarragon chilled shrimp salad is low carb & keto-approved . It's got no carbs, zero added sugar plus there's no cooking involved. You basically let cooked tail-on ship marinate in a tarragon/champagne vinegar dijon and herb sauce for an hour while it chills in the fridge. It's as elegant to serve on New Year's Eve as it is a super easy weekday lunch.
Why you Need This Recipe:
It tastes insanely good.
No cooking involved; unless you want to save $ and steam your own shrimp.
It calls for ingredients you probably already have on hand.
ZERO carbs, ZERO sugar.
Keto approved
It's an elegant dish to bring to a party.
Keep on hand to snack on when you get hungry for a snack or add to fresh greens and make a salad out of it.
This recipe is a variation on my friend Rachel C's Killer Shrimp recipe she shared with me years ago. Thank you, Rachel, for reciting this recipe to me over the phone (several times) while I was at the grocery store; panicked about what to bring to a potluck. Famous Florida Shrimp Salad (& Rachel) have saved my ass countless times when I needed something easy, elegant & delicious to bring to a party.
— Thank-you Rachel! ox
SaveSave
SaveSave