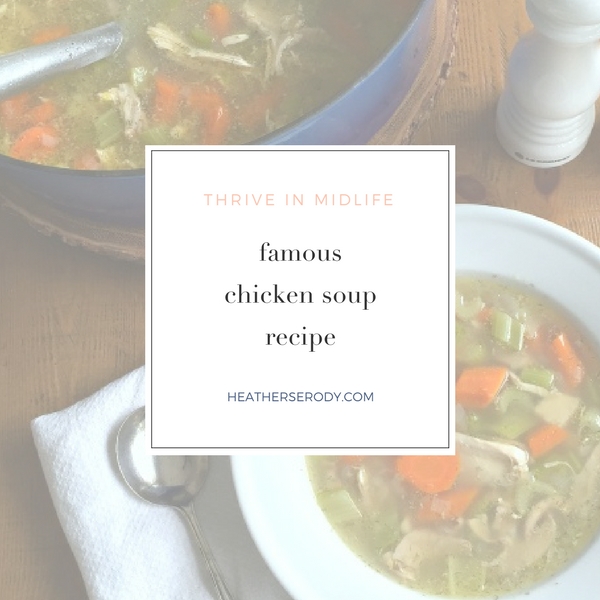 My husband thinks my chicken soup is magic. Really, he does, it's so cute.
I make mine without any noodles or rice because they just get soggy and dilute the taste of the chicken. When you feel like you want to do something to comfort someone who is unwell deliver this soup to them. There is something about chicken soup that warms the heart, nourishes the soul, and heals the body.
famous chicken soup
You'll need a whole organic chicken, fresh carrots & celery, kosher salt and pepper, and dill. You can use dried dill or fresh but whatever you do, don't skip it since it's the secret ingredient that balances this delicate soup with an almost fresh and light flavor. Also, measure out the seasonings and added water exactly so that your broth is properly seasoned.
organic & gluten-free.
freezes well.
easy one-pot dinner.
make this soup keto-friendly by swapping out the carrots for parsnips.
SaveSave
SaveSave
SaveSave
SaveSave