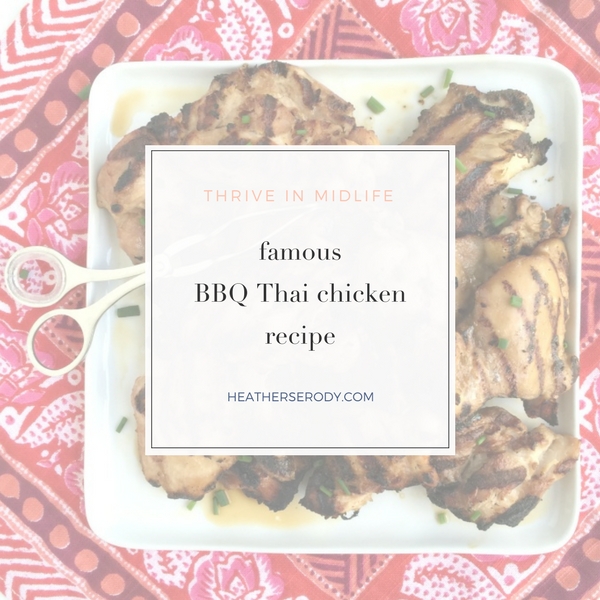 This barbecue Thai chicken is just like all my other famous recipes in that people freak out when they taste i and they ask me for for the recipe.
before you begin
Get yourself some good quality Oyster Sauce with no junk in it like MSG (monosodium glutamate) or sodium benzoate (which is carcinogenic). I use Wok Mei brand which is all-natural and gluten-free.
Ingredients: Dried cane syrup, all-natural caramel color, salt, GMO-free unmodified corn starch, vinegar, maltodextrin, natural oyster extract.
famous barbecue Thai chicken
thanks Darlene
This recipe comes from my dear friend Darlene who is an amazing cook and yoga teacher in South Florida. Like her yoga classes, the food she cooks is sublime. Thank-you for sharing the secret to your amazing BBQ chicken, Darlene.
SaveSave