This month, I am opening the archive and republishing some of the best posts to celebrate the third anniversary of HeatherSerody.com. Exploring Jost Van Dyke was originally published April 3, 2013.
The kids and I took a trip down to the Virgin Islands last week to visit their Dad who is there working this month. during our visit one of our best adventures was boating around the British Virgin Islands and exploring Jost Van Dyke. This little island is a bohemian dream. I could not wait to get back and share with you the adventures we had over two remarkable days on the water.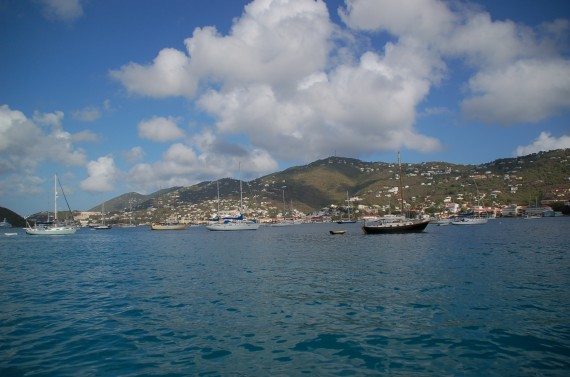 Charlotte Amalie Harbor on St. Thomas served as our home base.
Snorkeling at Sandy Spit and a beachside lunch at One Love.
We set out early in the small boat for Jost Van Dyke, (pronounced 'yos') located just northeast of St. Thomas and directly north of St. Johns. Our first destination was tiny cay (island) called Sandy Spit located on the Eastern shore of Jost Van Dyke (JVD) and across from Tortola. The scenery along the way – St. Johns in particular – was spectacular, especially for my Florida boys who are not used to seeing elevation of any kind.
St. Johns has an unspoiled coastline.
We anchored on the leeward side of Sandy Spit which is also a nice little spot for off shore snorkeling for kids. The boys snorkeled for about an hour while I swam ashore and read and snapped these photos with my iPhone. The island takes five minutes to circumnavigate. The beach is gorgeous and view of Tortola in the distance, majestic.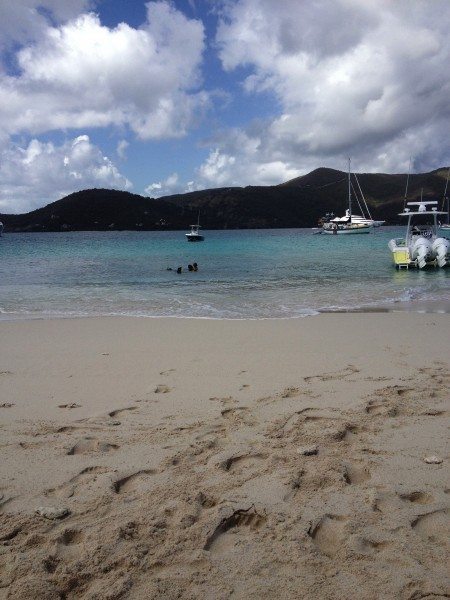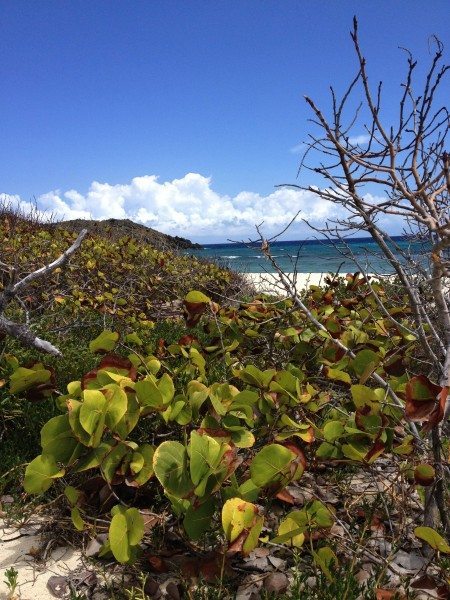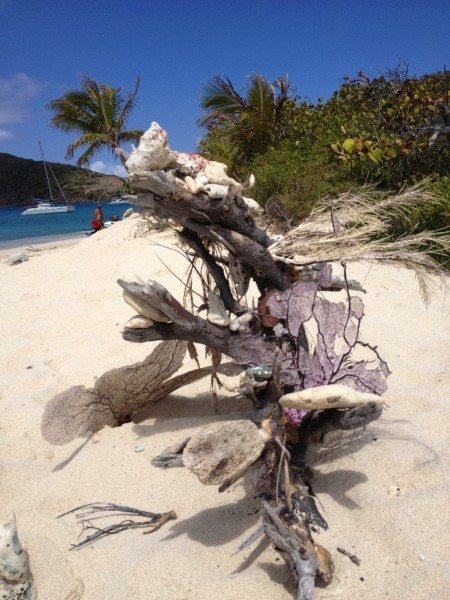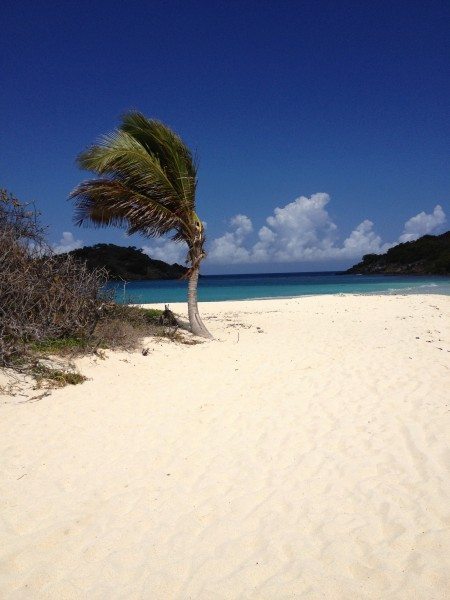 From there we motored over to White Bay on the main island to join the small crowd of boats and find some lunch. There are several places right on the beach to eat and grab a beer. After dropping anchor we again swam ashore (no dock) and parked ourselves at
One Love Bar and Grill
. This local dude
Ruben was putting out the most chill acoustic music
. That, combined with shade from the sea grape trees, Caribbean lobster, and a frozen mudslide made this the kind of place you can hang out at all day long. This is the kind of place to go to seriously chill out.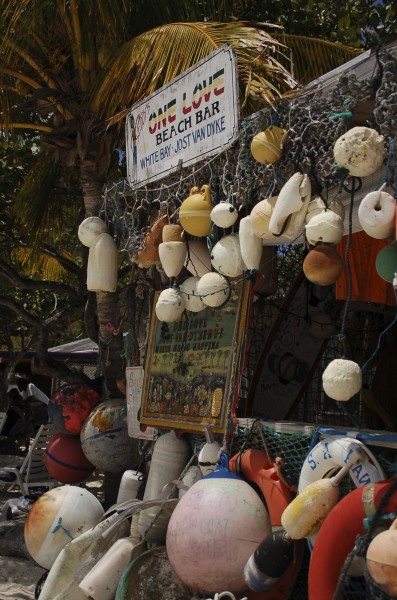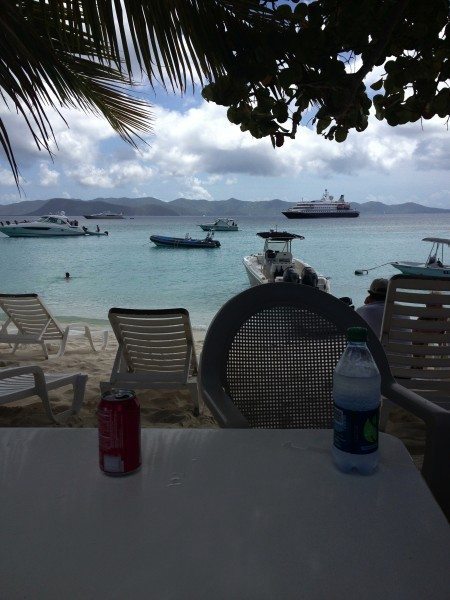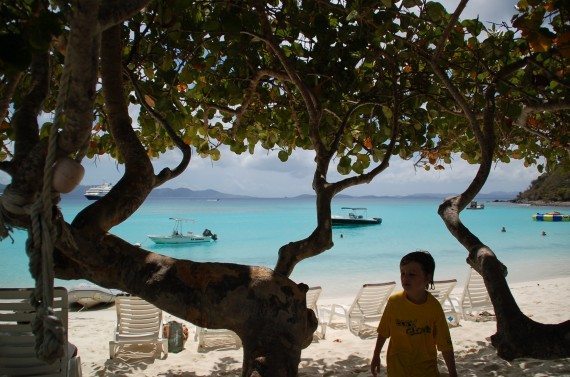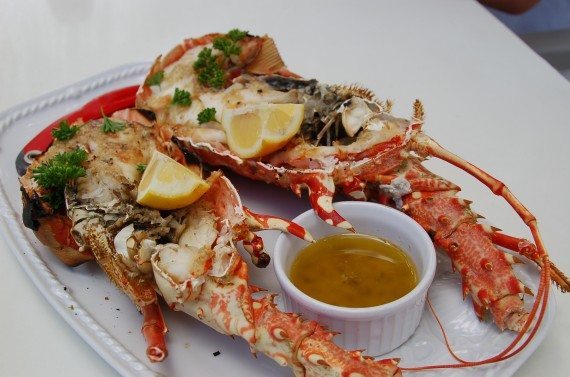 SaveSave
SaveSave
SaveSave
SaveSave