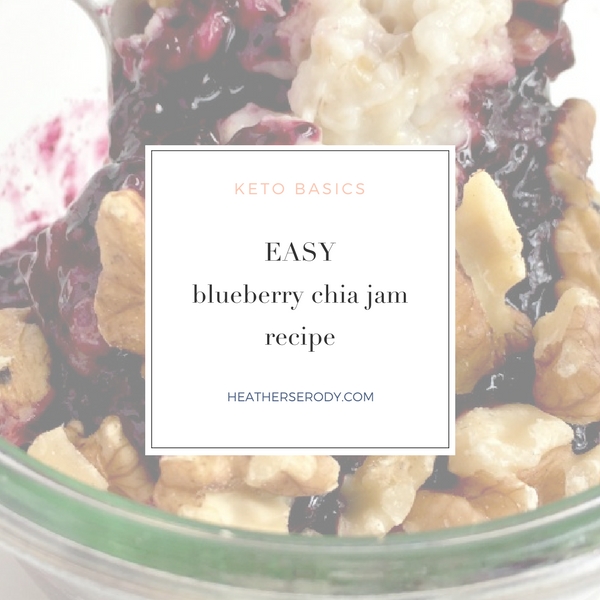 easy blueberry chia jam
I love that I can pick up a giant pound and a half of organic blueberries at Trader Joe's right now for cheap. I like to stock up when they're inexpensive like this but of course, that means I've got to use them up or store them. I'll freeze most of them in Ziplock bags to use for later to make blueberry pancakes, muffins, or to put into smoothies.
I thought making jam would be a great way to use them up, too, and I was surprised how quickly it came together. The chia seeds soak up all of that blueberry juice so you don't have to boil it down for a long time to make it thick enough. Also – I can't even detect the texture of the chia seeds in this jam, anyway. It's so easy to make healthy jam this way with no added sugar. Experiment with other berries in season right now, or even use a combination of two.
I'm loving this jam mixed in with my nightly tablespoon (2 two) of almond butter.
SaveSave
SaveSave