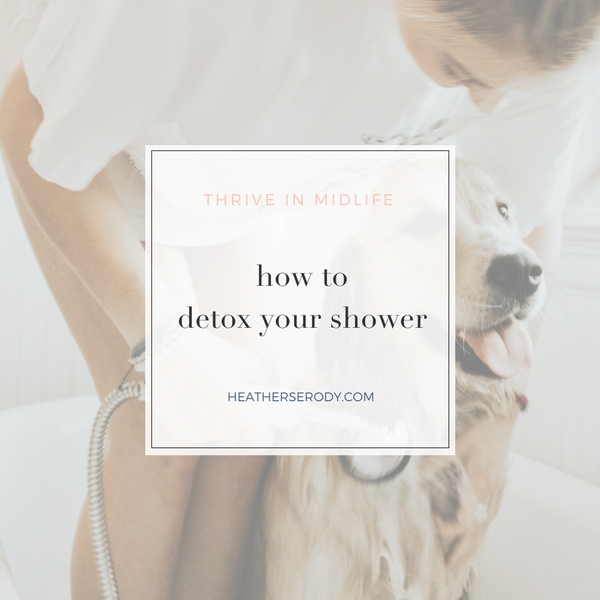 About 6 years ago I was a very stressed out working mom with young kids married to a constantly traveling captain. Circumstances in my life converged right around Thanksgiving when my dog died, we moved, and a family member was sick. I ended up in a hormone crash that sent me into premature menopause and my hair started falling out. It was horrifying. Scared and desperate for answers, I found a naturopath M.D. I promised myself I'd do everything I could to find vibrant health again.
A naturopath is great because he/she will not only help you naturally correct problems, but he/she will also give you ideas for how to prevent even bigger problems in the future. I left his office that day with a list of changes that he told me were not optional.
The most surprising recommendation at the bottom of the list was a mandate to install quality water filtration for both drinking and bathing.
skeptical me
At the next appointment, I was feeling much more like my old self. We went over all the changes I had made, but I told him I was skeptical about the necessity of water filtration for bathing. Filtering water for drinking makes sense, but bathing?
He told me what I sort of already knew to be true – that city water contains nasty contaminants and toxins but the most ubiquitous is chlorine. But the most surprising thing he told me about bathing in chlorinated water is just how much you inhale and absorb through the skin.
chlorine/THM exposure
When chlorine is added to the water treatment process it combines with organic matter in the water to form Trihalomethanes (THMs). These THM compounds are toxic when consumed, inhaled, or applied to the skin. Because Chlorine has a molecular weight of 35, it is able to permeate the skin barrier and be directly absorbed into the bloodstream.
Inhalation and skin contact of THM's during showering contribute to 25-60% of total exposure to these toxins.*
In a study of cancer risk from THM's found in drinking water, the results revealed that the highest risk comes from the inhalation exposure to chlorine vapor (chloroform) during hot showers.** It makes sense because inhaling THM's in water vapor means that your liver can't filter out these toxins because once inhaled, they go directly into the bloodstream.
VOC's
Volatile organic compounds (VOC's) are also present in the water you bathe in. VOC's damage your skin (and hair) by creating free radical damage. so you can slather on your anti-aging free radical neutralizing expensive creams all you want, but if you're bathing in chlorinated water, you're creating an oxidative environment for the skin and hair you are trying to keep looking young and healthy.
microbiome disruption
Since Chlorine is designed to kill bad bacteria living in your water, it will also kill off the good bacteria in both your gut and on your skin and mouth. Together this external and internal bacteria (your microbiome) help to keep you healthy by supporting your immune system and keeping infections and even acne under control on the surface of your skin, too. Bathing and washing and even ingesting chlorinated water can kill off your healthy microbiome and that can lead to all sorts of imbalances and leave you more at risk for more infection – acne, yeast infections, and compromised immune function.
a simple solution
You don't have to go through the expense to add whole house water filtration in order to reduce toxic exposure in municipal water. Adding a filter to your shower head is an effective, simple, and inexpensive fix. I did the research and looked for a company I could trust that had an easy to install and effective water filter for my shower that wasn't too expensive and wouldn't require me to switch out my shower head.
Aquasana had what I was looking for and has a great reputation. They sent me the AQ-4100 shower filter to try out. This filter:
Removes more than 90% of chlorine
Reduces VOC's
Has both a copper-zinc and carbon filter
Filters 10,000 gallons per filter = @6 months worth of showers
Is easy to install. Yes, even you.
Easy filter changes.
It doesn't affect my water flow.
I'm using and loving my filtered showers and this product so much that Aquasana and I have become affiliate partners.
benefits of filtering your bathing water
This simple and inexpensive fix has so many benefits:
reduces my toxin exposure
doesn't damage my microbiome
puts less oxidative stress on my skin
reduces chemical damage to my hair making it stronger.
Fewer chemicals mean less build-up and shinier hair.
I can use less bath product and products work better in filtered water.
No more chlorine smell.
Decreased risk of cancer due to decreased exposure to THM's.***
additional strategies
Filtering your bathing water is just one approach to limiting your toxic exposure. Pair that with these other strategies to get even more benefits:
Add a filter to all of your showers. Change the filter according to recommendations to get the maximum benefit.
Sign up for auto delivery of all of your filters so you won't forget.
Give your pets filtered drinking water, too.
Filter your drinking water, too! Duh.
Take a cooler shower to reduce the amount of toxic chloroform vapor generated if you shower in unfiltered water.
Limit the length of your shower if you are taking a non-filtered shower.
Use an exhaust fan during your shower to also limit your exposure to chlorine vapor.
Remove chlorine from your bath water by filling the tub through the shower head. It might take longer but it's worth it.
shop the story
The Aquasana AQ-4100 premium shower filter I'm using is regularly $79.99 but it's on sale for $47.99 until Nov. 21st.
You can get it for $39.99 if you sign up for automatic filter replacement for life -which is a great service because changing your filter becomes one less thing to think about. Aquasana offers a 1-year warranty and a 90-day guarantee.
special offer
Installing whole house filtration system will cover all the bases. Drinking water, showering, drinking water for the animals, and baths become something you don't have to worry about.
It feels really good to finally tell my doctor that I've finally implemented all of his suggestions to live a vibrant and healthier life. Filtering shower water may not seem all that urgent or important but the science says it
does
make a difference to limit your exposure to chlorine and VOCs in municipal water over the long run. Consider filtering your shower a positive deposit into your health trust account and let me know how much more you're loving your new shower experience with a comment below.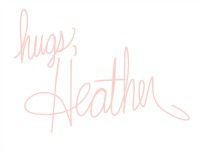 SaveSave