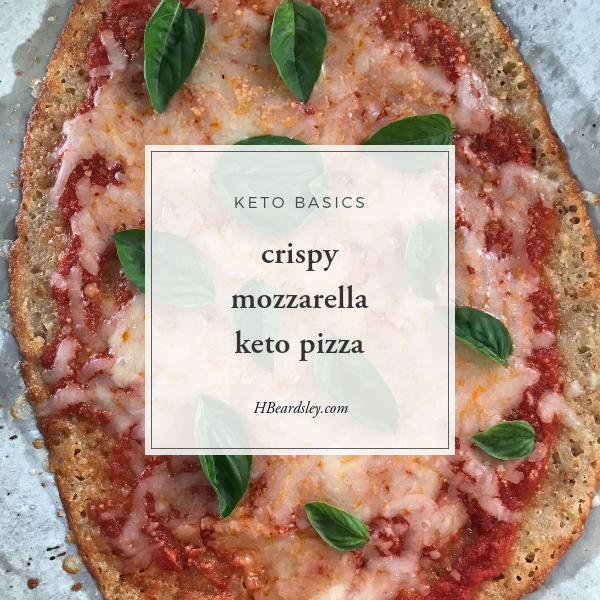 The original mozzarella low carb pizza is called 'Fathead'pizza and was created by Tom Naughton. It was named after Naughton's FatHead the movie, which challenged the persistent myth that fat is bad for our health and instead introduced the radical idea that sugar and excess carbohydrates are the culprits behind heart disease. I send big respect to Tom for both of these pioneering ideas!
This is my adaptation of the original Fathead pizza recipe. It's sort of hard to believe that mozzarella cheese will turn out a thin & delicious crust, I know! But really, you just have to try it to believe it. Most Fathead pizza recipes use almond flour in the cheese crust, but I prefer to use pork rind dust because it works just as well without any added carbs. this is how my pizza has just 2 carbohydrates for 1/2 the pizza! Compare that to 47 grams of carbohydrate for 1/2 of a Newman's Own pizza. Woot! now you can have your pizza, love the taste, and feel great about Friday night pizza night!!
why use pork dust
I find that with myself and my clients that almond flour can spike blood sugar and it kicks me out of fat-burning mode (ketosis), so in my adaptation of this recipe I use pork rind dust. I promise you that this pizza crust does not taste at all like pork rinds! However, if you prefer almond flour it works great, but note that your carb count will be higher than listed in the nutrition information.
I top my fathead pizza crust with Mario Batali marinara sauce because it's available in most grocery stores and there is no added sugar. Thank-you Mario! Top with lots of fresh basil, and you can't believe how fresh and savory this low carb pizza is! This Miracle Mozzarella Pizza recipe is so versatile that it can be rolled out in different ways to make tortillas, crackers, & even nachos, too. Experiment and have fun with it.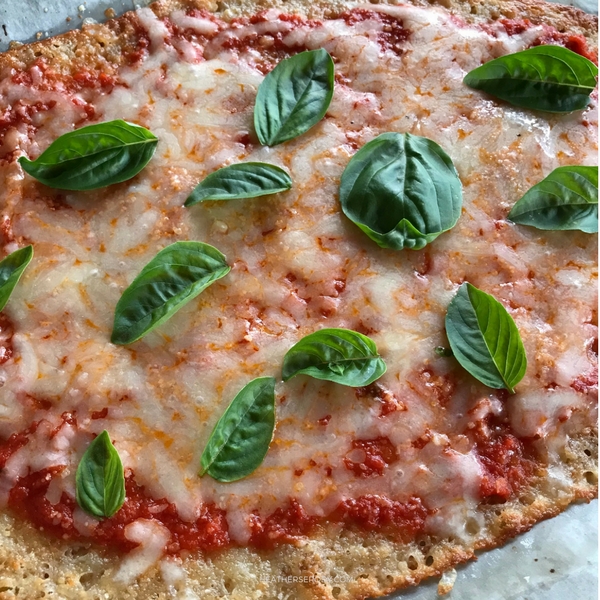 macro comparison
Newman's Own, 1/2 pizza:
480 calories, 24 g fat, 47 g carbohydrate, 22 g protein
My Amazing Mozzarella low carb pizza, 1/2 pizza:
464 calories, 34 g fat, 2 g carbohydrate, 54 g protein