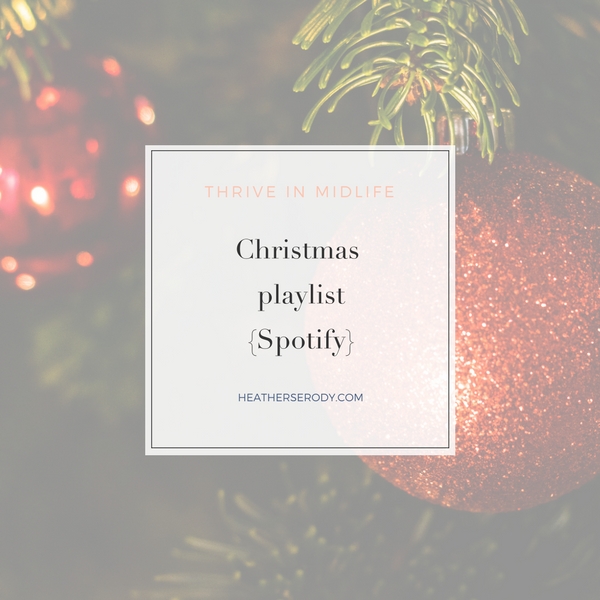 Playing Christmas music is tricky because so many Christmas classics feel too solemn for me and harsh my Christmas happy vibe. I want a Christmas Playlist that's festive, jazzy, and long enough so that I don't get too sick of hearing them.
Challenge accepted.
I spent some time putting together this Christmas Playlist today. It's a retro-classic mix that's jazzy and soulful. The mood is cheerful and won't disrupt the conversation flow and it runs almost 3&½.
I put it together on Spotify, a free online music service that you can play from your computer or smartphone. Just plug into a speaker and that's one less thing to think about for your holiday this year. I play all my music on my Sonos Wireless HiFi System
and control everything with an app on my phone. It's the best thing ever!

Click the playlist above to listen on Spotify in your web browser, or just click the play button in the player below.
Enjoy! ox- Heather
CHRISTMAS PLAYLIST
Print the entire Christmas Playlist PDF here.
SaveSave