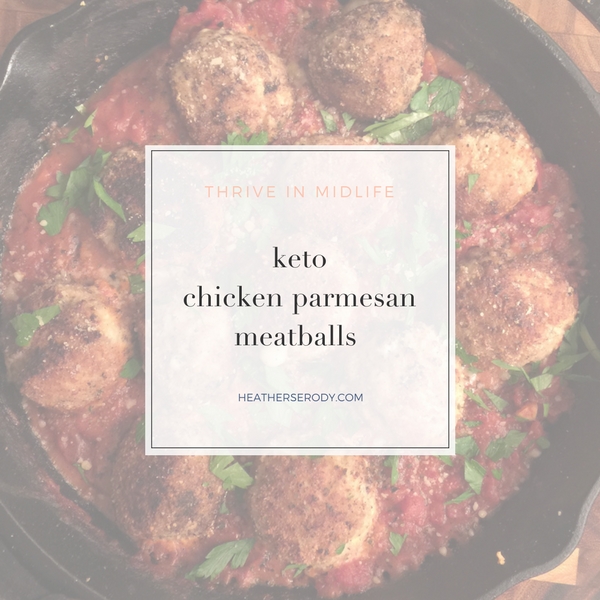 One of my favorite things to do these days is to recreate yummy traditional recipes to make them keto-friendly by swapping out ingredients.
When I saw Gaby Dalkin's recipe for chicken parm meatballs I knew
#1: I had to eat them as soon as possible, and
#2: that this would be a recipe that was easy to make keto-friendly.
The main thing is to swap out the breadcrumbs & flour used for 'keto breadcrumbs'. What are keto breadcrumbs & flour you ask? Easy! Just take a bag of natural pork rinds (check that they don't have preservatives or weird ingredients) and waz them up the food processor or put them in a big ziplock and pound them down with a mallet or rolling pin into 'keto' style breadcrumbs/flour. This trick works for anything that you want to coat in flour or breadcrumbs.
If you prefer a more traditional preparation you can find that original recipe and Gaby's full-of-deliciousness blog called What's Gaby Cooking HERE, but I swear these are just as good, and without the added carbs.
SaveSave