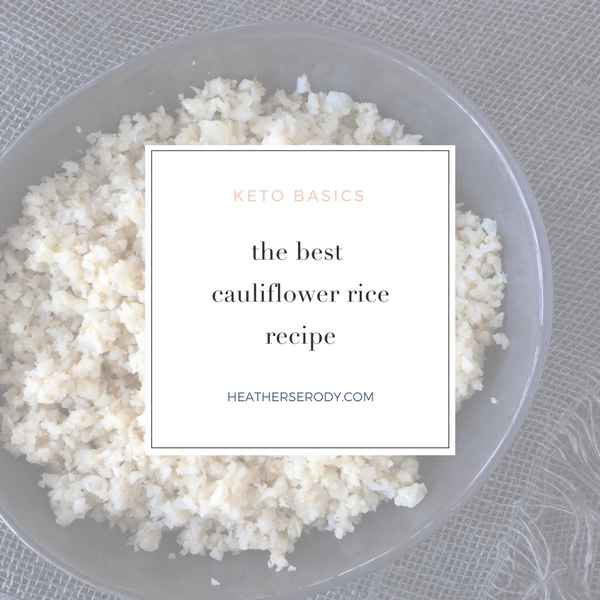 benefits
If you're following a low-carb, paleo, primal, or ketogenic way of eating, then you already know cauliflower has a minimal impact on insulin/blood sugar. Eating cauliflower also reduces your risk of cancer, balances hormones, reduces inflammation, and is the kind of nutrient-dense food we're looking for. Cauliflower is your new best friend and is your go-to substitute for rice.
ricing cauliflower
There are three ways to get your cauliflower the size of rice:
Buy pre-cut bags of raw riced cauliflower from Trader Joe's, which is a time-saving and convenient option, but if you're looking for less cauliflower taste, fresh-grating tastes best.
Cut your cauliflower into large florets and destem it. Place cauliflower in the food processor fitted with the metal blade. You may need to do this in a couple of batches if it doesn't all fit. Pulse until the cauliflower resembles the size of rice.
Grate quartered cauliflower by hand using a box grater on the medium-sized side.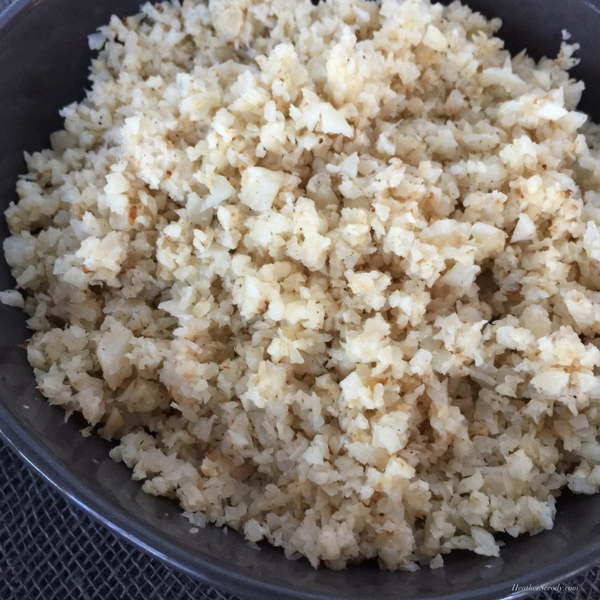 tips & tricks
Cauliflower retains the most nutrients if you saute it in a pan and use coconut oil to cook it with making its nutrients easier for your body to digest.* The coconut oil imparts a slightly sweet flavor (I can't taste the coconut at all after cooking) and coconut oil is the gold standard fat for keto cooking, but feel free to substitute grass-fed butter, ghee, or avocado oil if you prefer.
Cauliflower rice turns out much better if you remove the excess moisture before you cook it. Just place the riced cauliflower on a clean dish towel and use paper towels to press down onto the cauliflower in order to remove as much moisture as you can from it.
I find dry-sauteeing the cauliflower rice for the first 5 minutes is the best way to further dry out the cauliflower so it doesn't get soggy or mushy during cooking.
Serve it with Keto Korean Short Ribs
shop the recipe
SaveSave