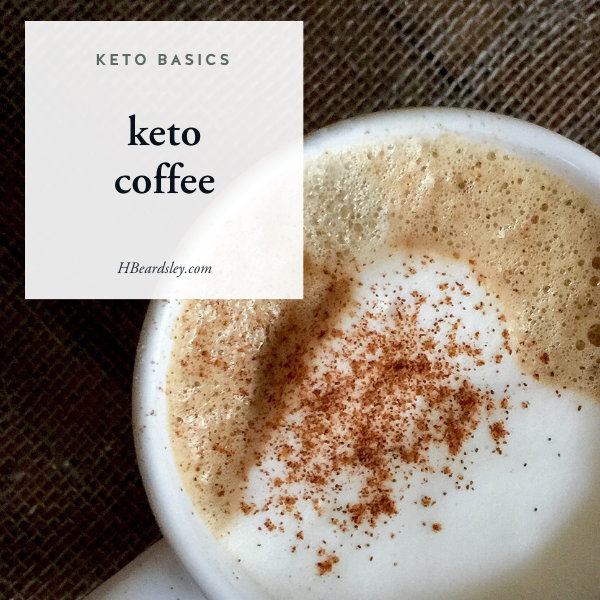 The main thing you need to consider about your coffee is to make sure it does not spike your blood sugar and cause an insulin response which can disrupt ketosis and fat burning. This is the most important consideration for a keto-approved coffee. That may sound obvious, but I hear from lots of people who can't figure out why they can't lose weight when they're drinking coffee with tablespoons of added fat in addition to cream or half & half. If you're trying to lose weight on a low-carb or ketogenic diet my advice is to skip the coffee with added fat. Instead, just make a basic keto coffee by doing the following:
Use only keto-approved sweeteners that do not affect blood sugars/insulin.
If you're adding cream or milk it's important to note both carbs & calories & decide what's best for you depending on your macros. Per tablespoon, heavy whipped cream has 50 calories and 0 carbs, whereas half & half has 20 calories and 1 carb. Make the best choice for you depending on how much you are using, what you are eating, and your macro goal. I'm not a proponent of counting calories on a keto diet, but the fact is that increasing fat intake over what you're burning will cause you to gain weight, even on a ketogenic diet. Overeating fat can be easy to do if you use a lot of heavy whipped cream or add oils or butter to your coffee. This is why I personally choose to use half & half & a few drops of liquid stevia in my coffee. After two cups, I've had just 4 carbs and 80 calories. Drinking this keto coffee also doesn't raise my blood sugar or affect my ketones. Even during long term fasts I can have 3 cups throughout the morning and stay in ketosis while my blood sugar stays low. But every body is different, so I recommend you test whatever kind of coffee you drink to see how it affects your blood sugar, and then adjust accordingly.
You may want to consider adding a few coarse grains of sea salt to your coffee. That may sound strange, but consider that one cup of coffee will cause you to pee out sodium and other electrolytes. If you have a few cups a day, your sodium can fall pretty low, which already a concern for low-carbers. My advice is to add in a few grains of coarse salt to each cup of coffee you drink. I find that it enhances the flavor. But if you think that's weird, or you just don't like the taste, just be sure that you are adding back a small pinch of sea salt to your food daily if you're having 2 or more cups a day. Of course if you have a health condition that requires you to restrict your sodium intake, check with you doctor first!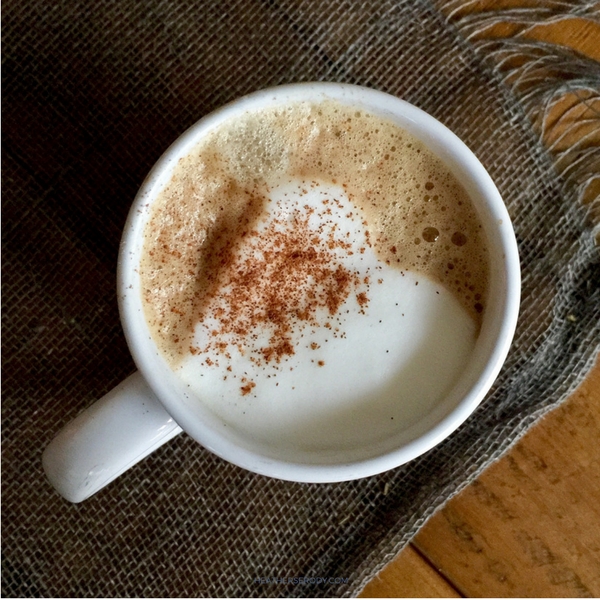 only add other things to your coffee IF you specifically want their benefits and are able to withstand their detriments
Sure MCT & coconut oil give you instant energy and spike ketones, but what good is that if you sit on your ass working at your desk all morning after putting either in your coffee? a better option is to add MCT or coconut oil right before you need the energy to fuel a workout. And if you do, please remember that most people's bodies can't tolerate much more than 2 tablespoons of either or the body will react with massive diarrhea.
Adding collagen peptides & grass-fed butter to your coffee isn't necessarily bad, but just keep in mind that it adds calories to your coffee. If you are trying to lose weight I wouldn't bother. Instead, add the minimum amount of sweetener and cream to make your coffee taste good and allow your body to burn your stored fat rather than fueling your body with the added fat/collagen for fuel in the morning. Adding too many calories, even if they are from preferred fats will trigger your body to downregulate burning your own fat for fuel and switch over to burning all the stuff you're adding to your coffee instead. Again, this is fine just be sure that what you're adding to your low-carb coffee is in alignment with your goals.
As for adding turmeric to your coffee, if you actually like the way it makes your coffee taste, go for it. But please don't think for one second that it help you get into ketosis or burn fat better. My advice is to add turmeric to your food because turmeric requires the presence of black pepper to be taken up and utilized in the body. Honestly? Adding turmeric and black pepper to coffee just sounds offensive to coffee purists everywhere, but you do you. You can find fat-added coffee recipes below:
SaveSave