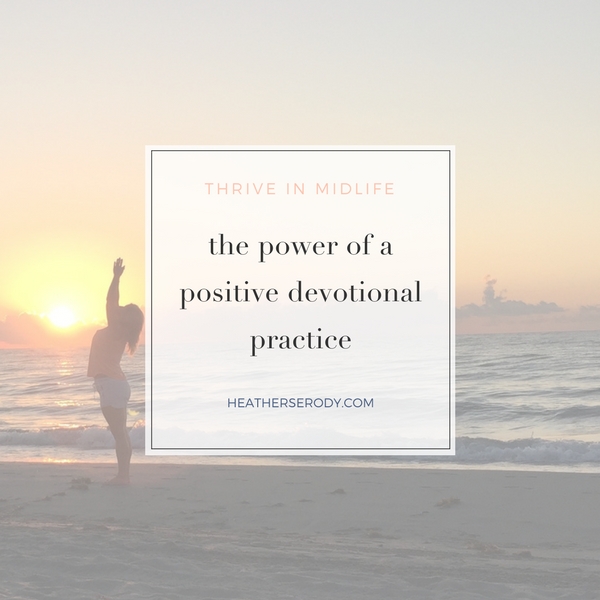 Olympic athletes, yogis, academics, explorers, and adventurers who achieve unthinkable and mind-blowing feats all have this common trait of applying focused attention over time. Focused attention over time is a powerful tool for manifestation. Think of any great person you admired who achieved something incredible and you'll see clear evidence of focused attention over time and a devotion to something greater than themselves. Unfortunately, you could also say the same thing about people who achieved great acts of evil. The 9/11 terrorists also focused attention over time and were able to manifest great acts destruction and damage.
So now that you see the potential power of positive or negative focused attention, have a look at where you are applying your attention and determine the quality of your focus. Is it a devotion to a journey that dedicated to something more than yourself? Does it help you grow? If you are frustrated with any aspect of your life then take a closer look at what you are devoting your attention to.
Focused attention over time IS devotion. Cultivate a positive devotion in thought, word, or deed to something, someone, or a cause greater than your own self interest will help you feel whole and allow growth.
When you devote your attention, effort, intentions, &/or mind to something wholeheartedly, profound results for good or bad happen. This is why it's so important to be aware of the power of your attention. Once you keep this dynamic in mind, it becomes obvious that focusing on a diet or losing weight keeps a level of devotion to that lifestyle instead of moving beyond it. In the same way, constant attention to perceived flaws keeps the spotlight on those imperfections and casts shadows on everything else. It was happening to me in my yoga practice recently.
shift focus & take action
I had been in the same rut of taking a class or two a week and eventually began to focus attention on all of the poses that I still had not achieved after many years of practice. I was devoting my attention and thoughts to my limitations and in the process becoming ever more frustrated. Then I heard Mary Oliver say,"Attention is the beginning of devotion." So, I changed things up.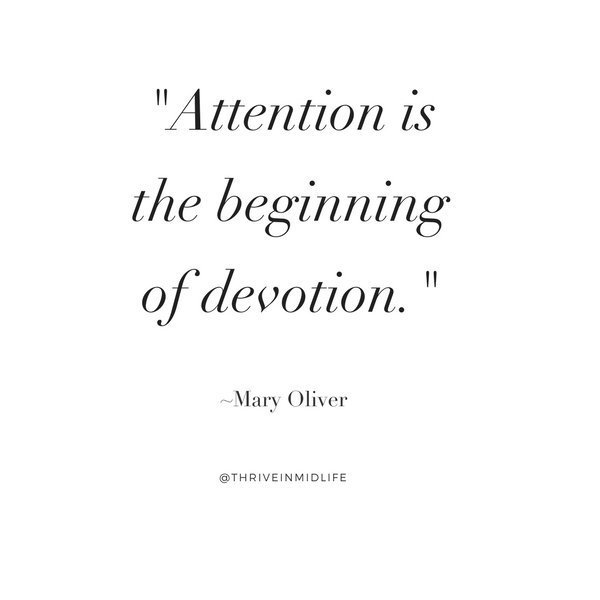 I setup a permanent space on my back porch to do my yoga, where my mat is always unrolled, just waiting for me come and practice. I often sit there in my pajamas with my coffee in hand and just do some simple stretching to get the kinks out. Now that the mat is a permanent fixture I see it from the kitchen sink as I do dishes, I see it from this very desk as I write this post. I see it when I've been watching TV too long. And sometimes I just turn the TV off now and end the day with some forward bends. The attention created by my mat just being visible to me over time has resulted in 100% more home practice, the progress I was looking for in my practice, and the manifestation of a home yoga practice that I always wanted.
Consider any creative ways you can focus more attention on those things that you want to manifest this year – be it reading, yoga, getting stronger, meditation, – find any way that you can to focus attention more consistently over time to aims that make you feel more whole; a devotional practice.
Last week I was able to stand up from backbend, and today, to hold handstand longer than I have ever been able to. Evaluate how your attention is focused on your life; determine if it's focused on the negative, and if so, try shifting your attention over time to actions that resonate with a higher vision of yourself. Who knows what could happen?
SaveSave
SaveSave
SaveSave