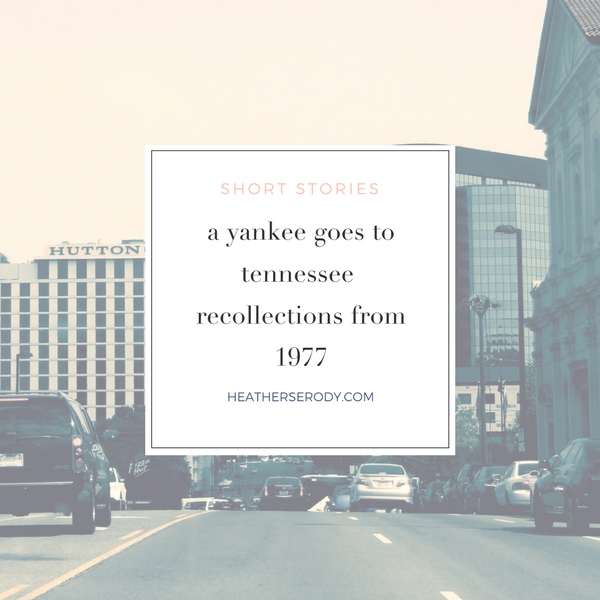 I feel bad about bashing Florida last week. I concede that 19 years later, it does finally feel like home despite my complaints about the heat. Now that I think about it though, the worst heat I ever felt I experienced from my seven-year-old point of view the summer that my family moved to Tennessee. It was July of 1977, we were headed for the suburbs of Nashville, to a place called Brentwood, where my Dad's employer had transferred him. Mom threw me an early birthday party just before the move, which turned out to be more like a grim farewell to my friends. My siblings and I and the cat rode in the back of the Ford Galaxie 500. Dad drove the whole way down with the window open. I sat right behind him and watched, fascinated, as his left arm slowly turned sunburned by the end of that long, hot travel day.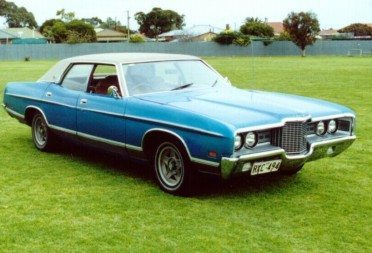 We traveled out of the Connecticut suburbs across the George Washington Bridge, through New York City (where all the murderers lived at the time) and on through Elizabeth, New Jersey. It was a skyline of factories spewing plumes of greenish chemical fog that made us all gag – for miles. As I held my nose down the New Jersey Turnpike, I remember thinking that Elizabeth looked like a scene from Dr. Seuss' The Lorax after they had cut down all of the Truffala trees.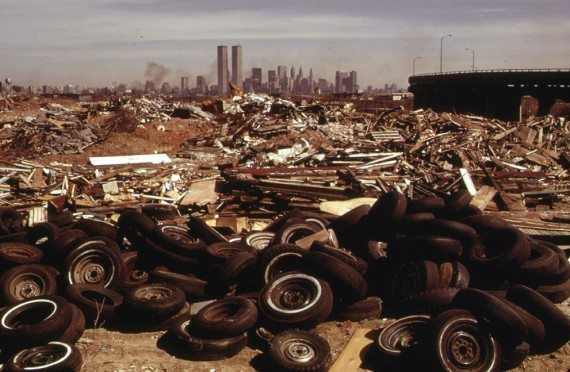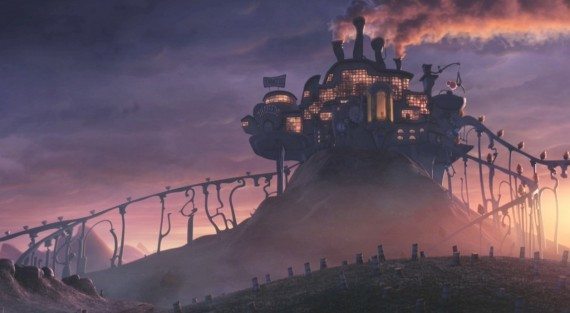 We made it somewhere south of the Mason-Dixon line by the end of that day and checked into a roadside motel. I can't remember if it was before or after I broke the lamp in our room from jumping across the beds, but someone left our door open and Crackers the cat make a daring run for his life out the door and straight across the highway in order to get back to Connecticut. Dad chased after him, and after a long tense wait, my sister and I dissolved into a heap of tears fearing the worst. Eventually, Dad came back with Crackers, but he didn't look like our cat because his fur was puffed out ten times his normal size and his claws still embedded into my Dad's sunburned and now bloody arm.
I can't say I blamed the cat for trying to make a break for it.
Once arrived in Brentwood, we spent a few weeks unpacking the contents of our old historic Connecticut house. It was built in 1742. The Cheshire, CT historical society used to run a tour through that house in the Spring. The tour guides told visitors that our barn's root cellar was rumored to have been used in the underground railroad in the 1800's.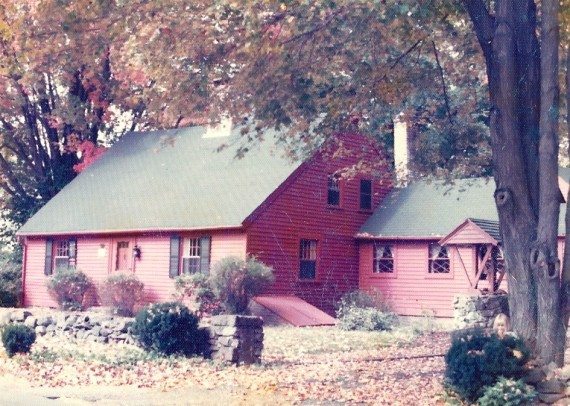 My parents had furnished that house with all kinds of New England antiques and dark Ethan Allen furniture that, once situated in the new rambling 1960's Tennessee house looked as conspicuously out of place as I felt.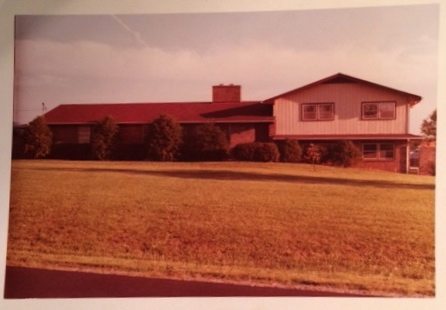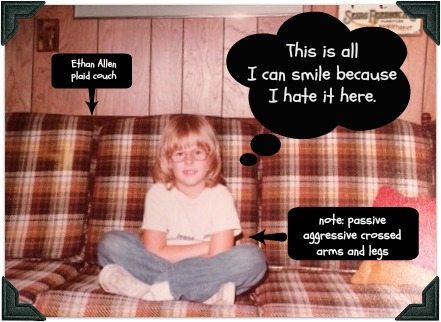 The first thing I noticed about Tennessee was the great swaths of open sky. Living in the hills in Connecticut the view of the sky always seemed to be partially obscured by all of the trees. Back in CT, I'd play with my best friend in the woods behind our house, crunching through the carpet of leaves and making forts out of fallen limbs. My new Tennessee back yard was hot plain of scratchy grass, so wide open it made me feel vulnerable; like an animal of prey. There was a jungle gym that we used to play on until we disturbed the hornet's nest and one of us got stung.
Did I mention I'm terrified of flying, stinging insects?
Alright, now that I look at the photo, I guess there were trees around, but not enough for shade. The hornet's nest was behind the basketball backboard; which makes no sense because how do you bounce a basketball on GRASS?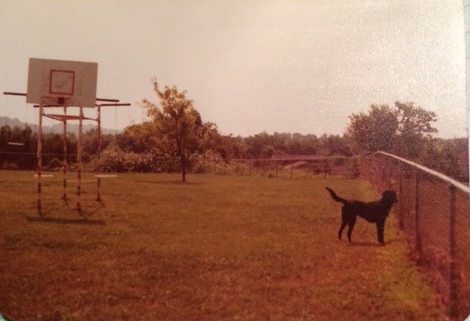 After the house was unpacked, Mom ventured into Nashville with us three kids to do some school shopping. The second thing we discovered was that Tennesseans had been making legal right turns on red for a long time, but that was still illegal in Connecticut. Mom would sit at the light, constantly forgetting to right turn on red. The Connecticut license plates; affixed to the front and back of the Galaxie 500, gave us away immediately. There was always a deafening barrage of horn honking followed by strings of profanities, and always, always followed by;
Go home, Yankee!

…Mom-what's a Yankee?"
After a long day of shopping, which was probably only a couple of hours, we left the mall and headed through the gigantic parking lot. Like our new house, this parking lot was barren of trees, and it shimmered in the mid-afternoon heat. It was an oppressive heat with no breeze that we were not acclimated to. Mom must have forgotten where we parked because it seemed like we walked forever. The blacktop felt soft beneath my Keds, and my soles seemed to stick to it. I began to feel like I was walking on quicksand, and started to panic that I'd never escape this God-forsaken heat. By the time we reached the car, I was in tears. As soon as Mom unlocked the back door, I hurled myself into the backseat to escape the sun and the back of my legs seared themselves into the black vinyl oven-baked seat. Several second-degree blisters later, Mom made a habit of covering the seats with beach towels.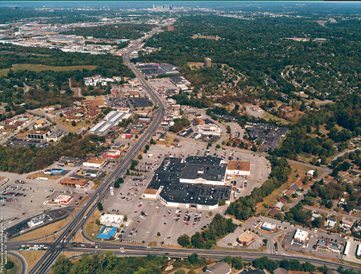 I can't remember if it was that same shopping trip or not, but sometime that August, while we were again in the car driving back to Brentwood on I-440, the news came over the radio,
Elvis has died.
My mother reacted in horror and turned up the radio to listen to the news report. She slowed the Ford Galaxie down because all the other cars on the highway were pulling over to the side of the highway. I watched them leave their cars running, doors wide open, and weep openly. Some hugged, some just stood there, in shock, with their hands over their mouths. Everyone was crying as I watched the funeral the day Elvis was buried at Graceland, but I actually felt a little better because now the entire country felt just as sad as I did.
I began to become quite depressed by all the sunshine and wide open skies and how my hair acted strangely in the humidity. My father, a New England born-and-raised protestant; to his great credit, wasn't putting up with any of my long faces. He made a gallant effort to model embracing our new southern culture. He played Dolly Parton, Waylon Jennings, Bob Seeger, Willie Nelson, and Crystal Gayle on the record player. Constantly.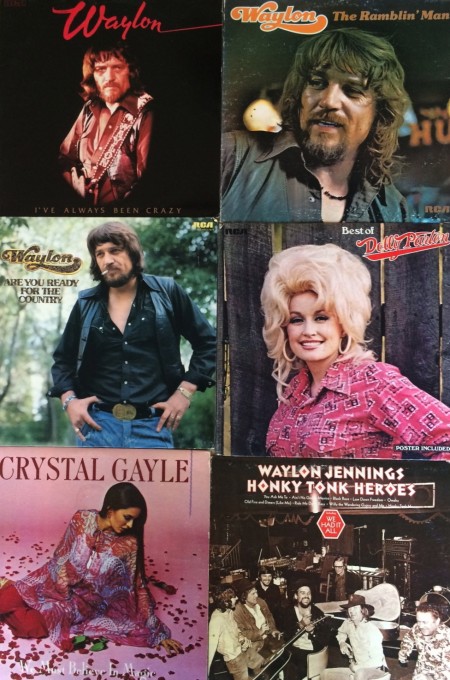 Dad also listened to Wolf-man Jack on the radio and we kids wore the orange Tennessee baseball hats he bought us. Nope, no Yankees hats would be worn in Brentwood and my father was a lifelong Yankees fan. Bob's Big Boy replaced McDonald's as our favorite fast food. Dr. Pepper replaced Coca Cola and Big Red replaced Wrigley's spearmint gum. He took us to the Grand Ole Opry and we watched Minnie Pearl do her show with the price tag still hanging from her hat. We watched Hee-Haw on T.V. at night. Dad wore his new grey suede cowboy hat proudly. I was fascinated by its removable band of peacock feathers and hand-hammered silver amulet in the middle. The sweetest part was, he loved it all – he fully embraced his inner southern and I thought,
Okay, Dad.
My closest friend that year was my next door neighbor, Angie. She was an only child who always wanted me to come inside in the air conditioning and watch her play with her Barbie dolls. Her mother Joan said I was a good influence on her because I had siblin's knew how to shay'er. They always kept every curtain drawn in the house, so you could never see outside. Joan said that it was to help keep the house cool, but I knew it was because she always walked around the house in her underwear drinking milk with ice. I remember thinking,
Put some pants on, Joan.
When I grew tired of watching Angie play with her Barbie dolls, I'd tell Joan I was going home. Then Angie would throw herself on the floor in a fit, and that's when Joan would ply me into staying a little longer by serving me some Mississippi Mud Cake. It's basically a sheet pan of brownies, frosted with a combination of Fluff, butter, and cocoa; combined together to create a whitish brownish swirl of insulin-shocking frosting. The cake, Joan told me, looks exactly like the Mississippi River. This puzzled me because never had I seen a brown river. But whatever, I thought. I don't have to see it, I just want to eat it. Joan would serve it to Angie and me with a glass of milk with ice cubes which she would press to her hot forehead before drinking. Here is Joan's recipe for Mississippi Mud Cake, that she was kind enough to share with my mother all those years ago: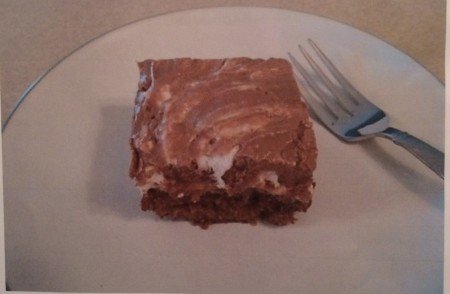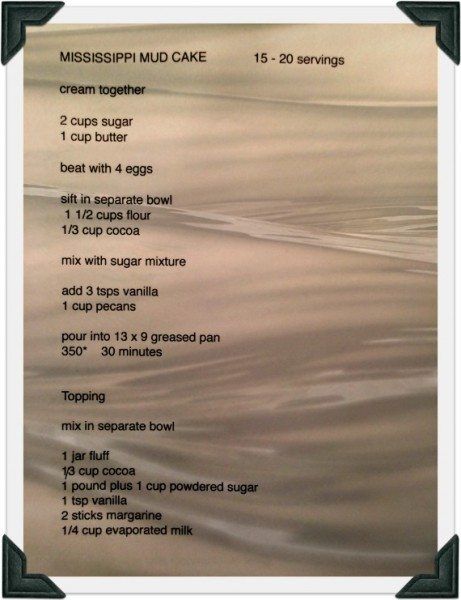 Our other neighbors on the other side were professional square dancers. I would run down into their yard, knocking on the door for cookies if Joan was out of Mississippi Mud cake. That nice lady would show me all of her square dancing outfits – fountains of ruffled tulle like curly kale, in explosions of different bright colors. Their trophies gleamed on the mantle of their living room. Her makeup always matched her skirt colors. I thought of my old gym teacher Mr. Carparelli then. He had to scream us into submission back in Connecticut to get us to participate in learning square dancing. If only he could see me now – living next door to the square dancing queen of Tennessee.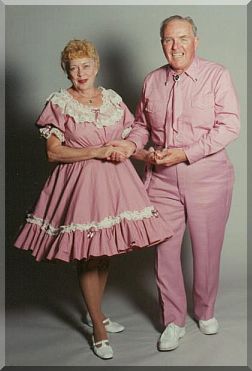 The first day at my new school, I was asked to read aloud. When I proudly finished my paragraph, I looked around and found my classmates staring at me, open-mouthed. I assumed they were in a state of shock over my impressive reading skills, but then an uncomfortable silence descended and my face turned red, but I wasn't sure why. That same hot embarrassment followed me later out to the playground, where my classmates gathered on the spinning roundabout. As I watched them, I couldn't quite make out who said it because they were spinning so fast, but I distinctly heard someone shout over in my direction,
You go home, Yankee! We don't want any o'you 'round here!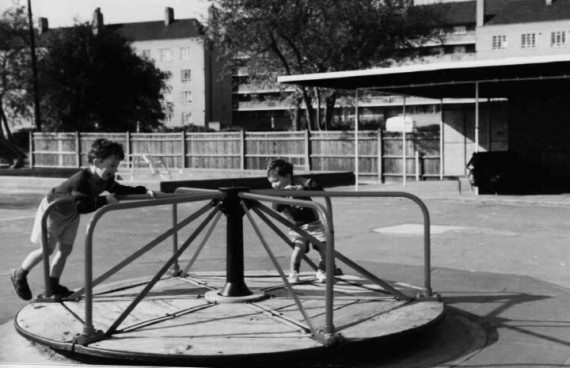 For a shy child, especially a Yankee in Brentwood in 1977-8, it is always safer and easier to blend into the background and gather information, so that's what I did. I watched some of those same awful classmates given corporal punishment at school that year – a group presentation of submission by way of a wooden paddle to the behind; in front of the entire first grade because, in 1977, open classrooms were the thing.
I was terrified.
I kept my mouth shut.
Which was great because Lipscomb Elementary School had 'silent lunch'-meaning you sat at a table with a teacher or aide and weren't allowed to speak. It was fine for me because every time I spoke someone called me a Yankee, which I now knew is nothing like the happy 'Yankee' used in 'I'm a Yankee Doodle Dandy' that I learned in music class in Connecticut. Yankee is a bad word in Brentwood, Tennessee.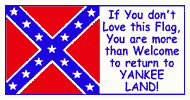 That Spring, Tennessee was besieged by a series of rainy cold fronts that froze the wet streets with black ice by morning. I think school was canceled for a few weeks because, at the time, the entire state of Tennessee had something like 14 sand trucks. Later that Spring, when the warm fronts came spiraling up from Alabama we watched a tornado make its way down my street, toward the square dancer's house and make left on Davis, where lightning hit our neighbor's house and burned black holes into their metallic wallpaper. I think part of a roof went, too.
Nothing made sense to me living in Tennessee. I didn't even recognize myself talkin' southern by that following summer. Which is when Dad told us that we were packing up and moving back to Connecticut.
Sometimes you find yourself held hostage by a place and time and you just have to put in the time, you know, not knowing how long the infernal heat will last.
That year in Brentwood made me into a keen observer, a skill that has paid off in spades over my lifetime. If you are always in a place of comfort and familiarity where you don't have to pay attention, how can you find the humor, the absurd, or even notice anything at all? Here I am the following summer, quite happy, back in Connecticut, celebrating my return to old friends. It was a memorable 8th birthday under the cool shade of the enormous oak tree in our new back yard.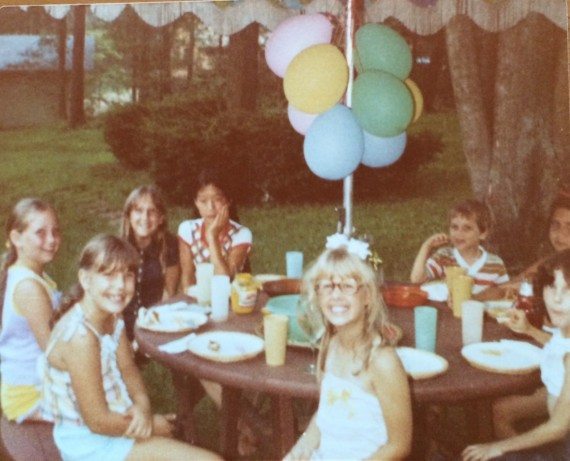 SaveSave
SaveSave
SaveSave
SaveSave
SaveSave