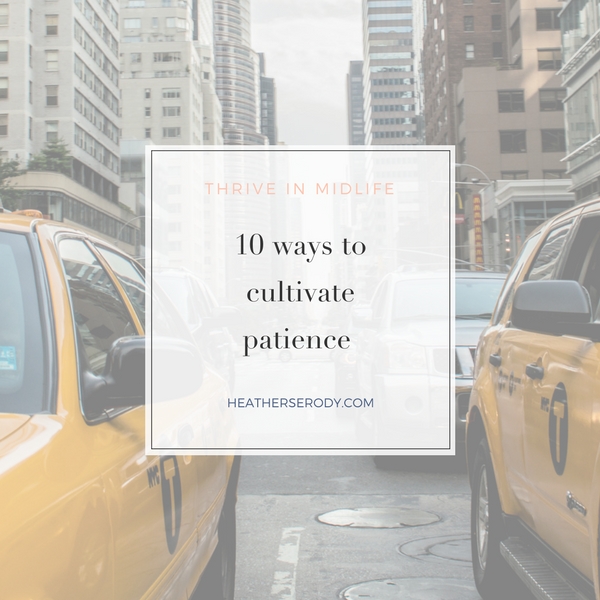 My mother often recounts the story of my coming inside from playing in the snow when I was about 4 or 5 years old. I was wet, cold, and tired – and probably hungry, too. As I stood there in the warm foyer I found the process of peeling off layers and layers of jackets, snow pants, scarves and boots to be interminable because I was now sweating, and I also realized I had to pee. Once my jacket was off I ripped my cardigan apart in a desperate attempt to break free. The shell buttons flew off making popping noises. An impatient thing to do.
That episode was just the beginning of my struggle with impatience. It's a trait I don't like in myself, so I have tried all kinds of things to deliberately cultivate patience all my life.
I use these 10 ways to cultivate I cultivate patience so that when I'm caught between a late appointment, the kids are screaming at each other, and the dog gets loose I have some go-to tricks that really work so that I can have a shot at not yelling at my kids or saying things I regret later. For me, it's worth the effort in order to keep my integrity and feel good about how I respond to life's delays, inconveniences, and maddening mix-ups.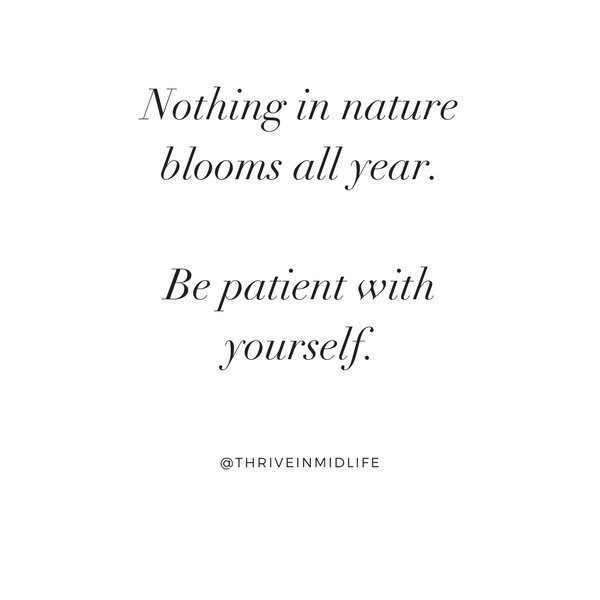 10 ways to cultivate patience
1. Patience is a decision, not a genetic trait. Make the decision ahead of time to practice patience in all situations.
2. Don't let yourself get hungry (hungry+angry). Practicing patience requires energy reserves.
3. Do you get impatient when things don't go as you expect them to? Are you expecting perfection from yourself or others? Patience comes much easier if your world view does not anticipate or expect perfection from anyone or any situation.
4. Gather all of the necessary information before you come to a decision about how to react. Oftentimes we react impatiently to the worst-case-scenario possibility of a situation in the future instead of what is actually happening. Before you get all worked up about possibly being late, determine whether you will actually be late or if it really matters anyway.
5. Accept what is. Easier said than done, I know, but remind yourself that your emotional reaction to what IS usually never changes that reality.
6. Take a deep breath (or 10) to allow your emotions to flow through you before reacting. ALL emotions – fear, impatience, and even happiness are dynamic in nature. They arise and then they go. Give some space to allow how you're feeling to BE before you react. Say to yourself: I am feeling impatient. This will pass. Repeat as necessary.
7. Ask yourself if this will really matter next year, in five years, or even ten years.
8. Be persistent. Like all adulting skills, patience takes a lot of practice. Even if you catch yourself being impatient, don't give up on yourself!
9. Laughing is always an option, and always the more graceful one than a fit of impatience.
10. Practice serenity. I get instantly serene when I remember my favorite aphorism, Everything will be okay in the end if it's not okay, it's not the end.
SaveSave
SaveSave
SaveSave
SaveSave